Wells In Florence offers countless activities for students, changing year to year. Below are some examples of activities done in past years.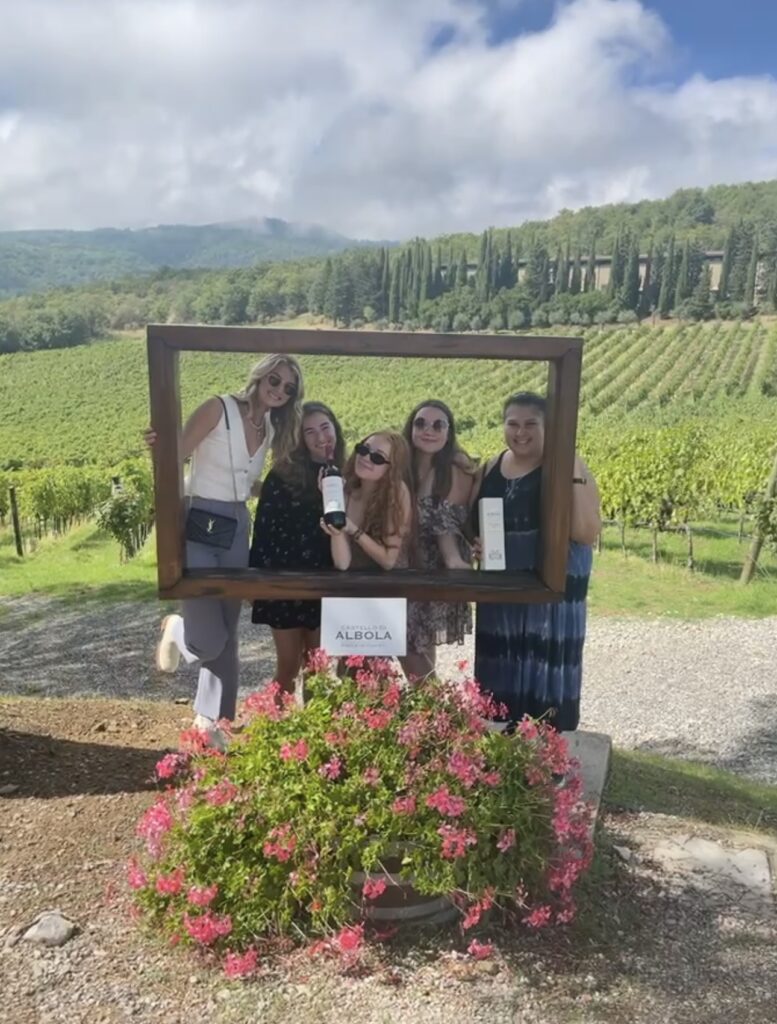 Excursions and Activities
The Wells College program fee includes more excursions, cultural events, and social activities than other comparable programs. Past programming throughout the semester have included:
Orientation week excursions to a Chianti winery or trips to Pisa or Siena
An overnight weekend trip to Venice and the islands of Murano and Burano
Welcome and goodbye group dinners
Historic walking tours
Chocolate Making/Tasting class
Italian cooking class
Uffizi Gallery visit
Climb the Duomo
Fiorintino Soccer match
Night at the theater
Pizza night
Boat ride on the Arno
Immersions
Once you arrive in Florence, we'll provide a week-long orientation that covers academics, housing, safety and security, as well as giving you an opportunity to meet fellow program participants.
Wells College staff from the U.S. and Florence will be with you throughout orientation to provide an overview of life in Italy. Through meetings, lectures, guided tours and other excursions, students gain a better understanding and appreciation of the rich cultural heritage of Italy.
In addition to orientation in Florence, there will be a guided cultural excursion to other areas of Tuscany, providing program participants with an exceptionally well-rounded experience of this beautiful region of Italy.
Cultural Resources
Contact us today and we'll be in touch to help explain the program, how to maximize your travel experience, and answer all your questions around studying in Florence.